About Us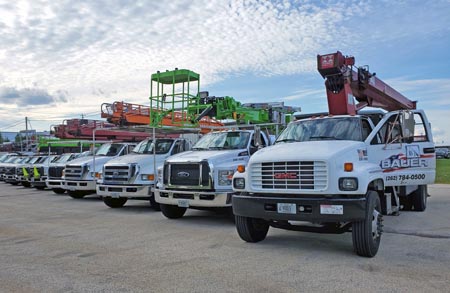 Founded in 1982, Bauer Sign & Lighting has seen just about everything when it comes to signs. From Green Bay to northern Illinois, Bauer Sign & Lighting is your one-stop shop for sign fabrication, installation, and service.
Unlike many signage companies, every step in the development of an exterior or interior sign are done completely in-house. We do not use third-party vendors or installers for our projects - a highly-trained Bauer Sign & Lighting team member oversees all aspects of the development of your sign from start to finish. We are proud of our design, fabrication, and installation team members - many of whom are lifelong employees with 10-20+ years of experience. Bauer Sign & Lighting also has a fleet of well maintained trucks and equipment helping us to install or service signs in a speedy timeframe. We currently have 14 service trucks ready to go!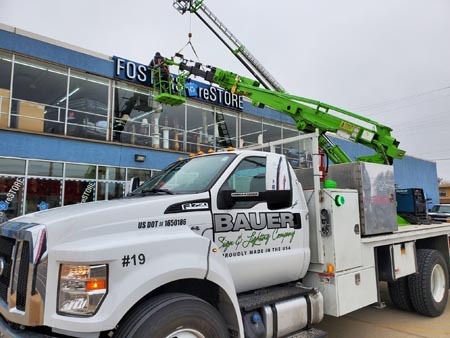 When starting a new signage project with Bauer Sign & Lighting, you can expect an initial detailed meeting, most times taking place at your facility. This helps our team not only get a clear understanding of your expectations for a new sign, but also allows us to determine what type of sign, materials, and lighting are best suited for your space.
Bauer Sign & Lighting can design a sign from the ground up or follow signage requirements for established businesses and corporations. We have an impressive track record with fabrication and installation of signs for well known national restaurants, retail stores, businesses, and corporations! Partnerships with our clients is only beginning after installation of a sign is complete. Bauer Sign & Lighting is a trusted resource for ongoing maintenance and repair of signs - regardless if the fabrication and installation was done by our team or another sign service you previously contracted with.
The dedicated, talented team members at Bauer Sign & Lighting love what they do, helping the world SHINE BRIGHTLY.