Sign Fabrication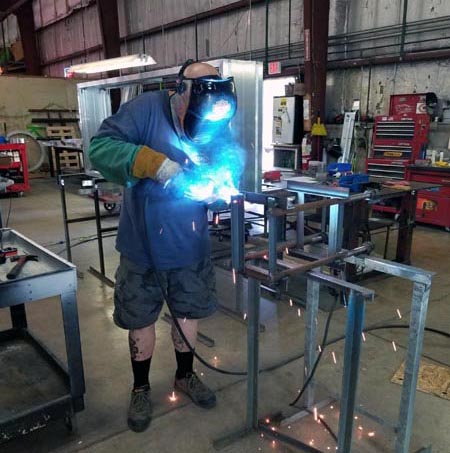 At Bauer Sign & Lighting, we have been fabricating signage in-house for clients throughout Wisconsin and northern Illinois since 1982. We have now expanded into two manufacturing facilities offering turn-key packages throughout the United States. We believe in using the highest quality materials and the latest technology when manufacturing your sign. You can rest assured that the final product will be beautiful, durable, and require exceptionally low maintenance.
Be it specifications you provide or through consultation on a new design with our team of production specialists, your sign will be manufactured with care from the very first step. Every part of your new sign will be carefully crafted at Bauer Sign & Lighting by our experienced team members. Bases for our signs can be fabricated using any number of sturdy materials such as stone, brick, and metal. Bauer Sign & Lighting will also assist in determining the requirements set forth by your township, city, or municipality regarding sign installation and display requirements.
We have an unsurpassed reputation for fabricating quality signs that meet exacting specifications. Let us do the work - our promise to you will be a high-quality, high-impact sign that helps your business grow!